September 22, 2017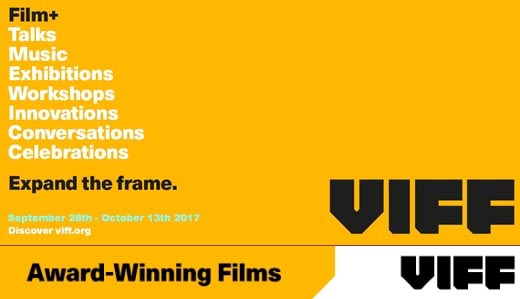 Cinéastes of the western, eastern, northern and southern world are counting down the days to the start of next Thursday's much-anticipated 36th annual edition of the glorious Vancouver International Film Festival.
Today for your edification, VanRamblings presents a preview of three much-lauded films: Call Me by Your Name, the film that took Sundance by storm and won the Audience Award at the Melbourne Film Festival; BPM (Beats Per Minute), the 1990s-set AIDS activist drama, the celebrated Grand Prix and FIPRESCI award winner at Cannes this year; and Léa Mysius' Ava, the coming-of-age story about a young girl who goes blind, which won the SACD Cannes Critic's Week Award supporting new writers.
The smash at Sundance in January of this year, and equally lauded at Telluride earlier this month, Call Me by Your Name is a lock for several Oscar nominations, the film picked up at Sundance by Sony Pictures Classics (to be distributed by Mongrel Media in Canada), and set for a wide release on Thanksgiving weekend in the U.S. (and Canada), on Nov. 24th.
At VIFF, sometimes you want to be the first person among your group of friends to see a film early, and not have to wait a couple of months to catch it in regular theatres. For VanRamblings, and for many others, that's probably the case with Call Me by Your Name, which will screen three times at VIFF, each time at The Centre for the Performing Arts: Thurs., Oct. 5th at 9pm, Sun., Oct. 8th at 9pm, and Thurs., Oct. 12th at 3:15pm.
Almost as celebrated as Call Me by Your Name, as Guy Lodge wrote in his Cannes review for Variety, Robin Campillo's BPM (Beats Per Minute) jumps off the screen as a "sprawling, thrilling, abrasive, consoling and emotionally immediate portrait of 1990s Parisian AIDS activists, melding the personal, the political and the erotic to heart-bursting effect."
And, as we wrote above, BPM (Beats Per Minute) was the Grand Prix winner at Cannes this year, not to mention the Cannes 2017 recipient of the prestigious International Federation of Film Critics FIPRESCI award.
As Peter Bradshaw writes in his five-star review in The Guardian ...
Robin Campillo's passionately acted ensemble movie about ACT UP in France in the late 80s - the confrontational direct-action movement that demanded immediate, large-scale research into AIDS, compellingly combines elegy, tragedy, urgency and a defiant euphoria, ACT UP's goal to rouse the gay community from fatalism and torpor — and strike back against the hostile complacency of the political and Big Pharma.

The extraordinary power of the ACT UP campaign has assumed in cultural history is that it was something that valued life, but also made people think about death — the last taboo. It made staring into the sun not merely possible but necessary. For most people in their twenties, death is just a rumour. For the gay generation of the 80s and for ACT UP, mortality, illness and bereavement were facts they had to confront, without help from the agencies of the state.

This film has what its title implies: a heartbeat. It is full of cinematic life.
BPM (Beat Per Minute) screens twice at VIFF, both times at The Playhouse, Saturday, Sept. 30th at 3:15pm, and Monday, Oct. 2nd, at 6:15pm.
Part of the annual 10-film Spotlight on France VIFF series, the North American première of Léa Mysius' celebrated La Semaine de la Critique (SACD) award at this year's Festival de Cannes, Ava tracks 13-year-old Ava in the months following the information that she will lose her sight sooner than expected, and as she confronts the attendant problems in her own idiosyncratic way. Okay, that wasn't very articulate: let's try this ...
Jessica Kiang, Variety. Ava's (Noée Abita) loss of sight perhaps mirrors her loss of innocence and coming of age. Ava is a film that doesn't simply explore the textural possibilities of 35mm film for the hell of it, it makes thematic use of them, to stunning, evocative effect. Co-screenwriter, along with director Mysius, cinematographer Paul Guilhaume's visually exquisite storytelling provides a compelling resonance in a story about vision, creating images of a peculiar richness in which the colours are saturated but the lens seems progressively more stopped-down so that even the brightest sunlight can feel portentous. "She's blonde and sunny, and I'm dark and invisible" says Ava, self-pityingly comparing herself to her fair-haired love rival. But Ava's darkness is anything but invisible; it has a glowering luminosity in a film that shines darkly.
Wendy Ide, Screen Daily. A 13-year-old girl fights back against her impending blindness with guns — literally — blazing full bore in this insouciant tale of adolescent rebellion, the arresting visual sense of Léa Mysius' feature début boasting a robust resistance to the cinematic clichés of the usual portrayal of disability, the film's cello-infused, brutalized score providing a sense of menace, the film seeded with black: the dog, the police horses & the circles that Ava paints on her bedroom wall evoking both the fear of and fascination with her loss of sight.
That's it for today. You may expect more previews of award winning (and lauded) films set to play VIFF 2017 this weekend, and next week.
Full VanRamblings coverage of VIFF 2017 is available by clicking here.
September 20, 2017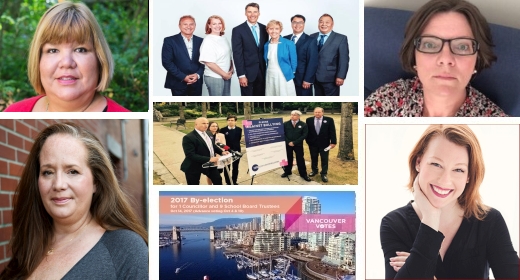 In her report on governance of the Vancouver School Board submitted to the public in February of this year, Vancouver-based lawyer Roslyn Goldner — who was commissioned by the then Acting VSB Superintendent, Steve Cardwell to conduct an investigation, following a complaint from the president of the BC School Superintendents Association respecting allegations of a toxic VSB administrative work environment, and the alleged harassment and bullying of administrative staff by trustees — Ms. Goldner identified the core issue at the heart of democratic school board governance, and the upcoming October 14th Vancouver VSB by-election.
"VSB Trustees hold differing views as to their role. Trustees have espoused either an advocacy model (ed. note: Vision Vancouver) in which they define the role as representing the views of their constituents in the District, or a stewardship model (ed. note: the Non-Partisan Association) which more closely aligns with the view of the British Columbia School Trustees Association (BCSTA)."
When — what is bound to be a too small contingent of — voters go to the polls on October 14th to elect a new 9-member team of Vancouver School Board trustees, the issue of advocacy vs (an unthinking) maintenance of the (too often corrupt, and anti-democratic) status quo will, should and must be at the centre of voters' thinking when they cast their VSB ballot.
Almost the entire stand pat ("we're the provincial Liberal farm team and we sure as heck intend to give the BC NDP government in Victoria the gears") platform of the Vancouver Non-Partisan Association School Board candidates revolves around the hypocritical notion of an anti-bullying policy they intend to ensure is enacted by outgoing, Liberal government-appointed VSB trustee Dianne Turner (who was anti-democratically appointed as the sole VSB trustee last October when the then VSB Board of Education trustees were fired by Minister of Education, Mike Bernier) and new, incoming VSB Board of Education trustees. Note: Ms. Turner was recently appointed to a one-year term as 'special advisor' to the Vancouver School Board, by current BC NDP Minister of Education, Rob Fleming.
Why hypocritical? Although there was no reference made by Ms. Goldner in her report respecting the egregious and untoward conduct of the then sitting NPA Board of Education trustees, VanRamblings was present for all of the main Board meetings of the Vancouver School Board, from December 2014 through September 2016 — and we are here to report that it was the Vancouver Non-Partisan Association Board of Education trustees who consistently engaged in bullying conduct toward their colleagues, and not (read: not) either Green Party Board of Education trustee Janet Fraser, or any (any) of the elected Vision Vancouver Board of Education trustees.
In the last term, although matters commenced well in late 2014, by March 2015 the Vancouver Non-Partisan Association (NPA) Board of Education trustees became so incensed at the Vision Vancouver trustees' parent and student advocacy that the conduct around the VSB table became so heavily pro-Peter Fassbender (then, the BC Liberal government Minister of Education) — who, in the estimation of the NPA trustees could do no wrong (ardent NPA support for then Premier Christy Clark was equally vocal) — that reasonable discussion at the VSB table became all but impossible.
Although VanRamblings believes current NPA school board candidates Rob McDowell and Christopher Richardson to be men of honour and integrity (we possess immense respect for both gentlemen), and although we have heard nothing but positive commentary on NPA School Board candidate Lisa Dominato — the well-respected Ministry of Education Director of Integrated Services and Safe Schools in the recent provincial Liberal government — and we are impressed with the well-spoken, articulate and very bright Julian Prieto — graduate of the University of Toronto / University of Oxford — and believe that each one of these fine individuals has a contribution to make, let there be no mistake, the Vancouver Non-Partisan Association (NPA) School Board candidate team constitute an arm of the B.C. provincial Liberal party, whatever their otherwise good intentions.
British Columbians residing in the urban areas of our province, and in Vancouver in particular, elected a progressive, education-friendly BC NDP government on May 9, 2017. What does that mean for public education?
VanRamblings believes that the electorate wishes to give our new provincial government the opportunity to implement 'change for the better' in our too long beleaguered education system — an expedited plan for the seismic upgrading / replacement of older schools, an expedited plan for new school construction, better and more consistent funding of education, support for adult basic education, programmes and substantial monies directed toward the education of First Nations students (note: for 16 years, the BC Liberal government took $58.3 million dollars of funding out of the Vancouver School Board budget each year, which circumstance changed only with the ruling of the Supreme Court last November) — and so much more.
The very last thing parents with students enrolled in the Vancouver school system want is for Vancouver Board of Education trustees to play politics with their children's education. Parents and educators want to see the implementation of education programmes that enhance student outcomes, and seek to provide opportunity for all students enrolled in the Vancouver school system. Elect the Vancouver Non-Partisan Association (NPA) School Board candidates, and we risk partisan politics trumping student interests.
br>
From l - r, the entirely tremendous Vision Vancouver school board candidate 'public education advocacy' team: newcomer to electoral politics Theodora Lamb, former VSB Chair Mike Lombardi, Ken Clement, Joy Alexander and Allan Wong, each one of whom deserve your vote October 14th.
Make no mistake, it was the Vision Vancouver Board of Education trustees who were the only Vancouver School Board trustees in the last term and in the previous two terms who advocated for the interests of students, who fought against the closure of Vancouver schools (and thank God for that, given the current shortage of classrooms resultant from last November's Supreme Court ruling), who advocated for funding for: aboriginal education, adult basic education, preservation of elementary school band programmes, maintenance of staff for each of the VSB LGBT, anti-racism and anti-homophobia mentor positions, and fought long and hard not to kowtow to the anti-education government of former Premier Christy Clark, and her partisan Education Ministers Peter Fassbender and Mike Bernier.
In the last term, the NPA Board of Education trustees fought against all 'non-core' programmes, and simply rolled over when it came time to implement and pass a budget that would for the 15th consecutive year take tens of millions of dollars out of the Vancouver school system. Bad enough that an entire generation of students enrolled in the Vancouver school system were not given access to English as Second Language, learning disability, speech language pathologist, and library teachers. Worse still: that the Vancouver Non-Partisan Association members of the Vancouver School Board acted as apologists for a government that was only too ready to increase funding for private school education from $66 million annually to $354 million, all at the expense of the funding of public education.

br>From l - r, OneCity Vancouver's Carrie Bercic and Erica Jaaf, and COPE Vancouver's Diana Day
OneCity's Carrie Bercic and Erica Jaaf, and COPE Vancouver's Diana Day are three more must-elects running for a position on the Vancouver School Board, each one of them well-experienced public education advocates. Carrie attended every Vancouver School Board meeting in 2014, 2015 and 2016, and along with her longstanding Parent Advocacy Network 'public education advocate' colleague, Erica Jaaf, have emerged in recent years as two of the strongest public education advocacy voices in British Columbia.
Diana Day, an Indigenous First Nations from the Oneida Nation, graduated with an Honours B.A. in Psychology from the University of Windsor, and has worked as a leader in Aboriginal health, public education and community engagement over the past decade, and sits as Chair of the Vancouver Technical Secondary Schools' Parent Advisory Council (PAC), where her daughter Angeline is currently enrolled as a Grade 12 honours student.
"I have had the privilege of working alongside Diana Day in her capacity as executive on the Vancouver District Parent Advisory Council and want to ask you to save a vote for her as a COPE Vancouver School Board by-election candidate. Ms. Day is a skilled facilitator with a passion for equity and looking out for our most vulnerable students and families. She brings a warmth and humour to her position while being firm, clear and focused. Diana Day is an effective advocate and an empathetic listener and will make an excellent Trustee." — Claudia Ferris, Vancouver District Parent Advisory Council (DPAC) Media Coordinator
The single most frequent issue to come before the Vancouver School Board? Aboriginal education. Funding, resources, preservation or expansion of existing programmes for First Nations students enrolled in the Vancouver school system, liaison with the federal and provincial governments, First Nations student achievement (that while improving continues to be regrettably and woefully low), and protection of the interests of indigenous children enrolled in Vancouver's school system, among a myriad of other concerns and interests. There is no more passionate and informed advocate of and voice for First Nations students than Diana Day — a vote for COPE Vancouver's Diana Day on October 14th is an absolute imperative.
All of us need to hear Diana's voice at the Vancouver School Board table.
Update: Gleaned from former Chair of the Vancouver School Board Patti Bacchus' latest public education column in The Straight, "Voters will get a couple of chances to hear candidates talk more about their promises and plans at a couple of upcoming candidate forums.
The first VSB by-election candidate meeting will be held by the Institute for Public Education, 7:30 p.m., Oct. 2nd at the Trout Lake Community Centre.
The second VSB candidate meeting is set to be held at 6:30 p.m. the following evening, October 3rd, and it's being held by the Vancouver District Parents' Advisory Council, at John Oliver secondary school.
September 18, 2017
Today on VanRamblings, we'll present three more award-winning films that are set to screen at the 36th annual Vancouver International Film Festival, films without Canadian distributors in place, films you are likely to miss unless you purchase a ticket for an upcoming VIFF screening, worthwhile — even life-changing — cinema that you simply don't want to miss.
A good example? Renowned Finnish director Aki Kaurismäki's The Other Side of Hope, the tale of a Syrian refugee who stows away to Finland, Kaurismäki, as always (and always to good effect), mines the narrative with the deadpan humour for which he is justly famous, all the while refusing to flinch from heartbreak and hardship. Winner of the Silver Bear at the Berlinale this year, here's another VIFF 2017 film that is not to be missed.
Here is how The Telegraph's Tim Robey begins his 5-star review ...
The Other Side of Hope, Aki Kaurismäki's gorgeous and cuttingly poignant comedy, begins with a young Syrian asylum seeker emerging from a coal pile in Helsinki's industrial port. He is Khaled (Sherwan Haji), and has wound up here by accident, after escaping violent persecution by jumping aboard a freighter in Eastern Europe.

Coated black, head to toe, he finds his way to a shower and cleans up, before asking a local official where to find the police. "Are you sure?" asks the man, a young black guy, quizzically — a question that's pure, distilled Kaurismäki, in its loving irreverence, implied empathy, and suggestion of a community that wants to help the down-and-out however it can.

Khaled, though, wants to do things by the book. Handing himself in as an illegal migrant, he checks in to a Reception Centre and is grilled about his journey to Finland from the rubble of Aleppo, which is so laden with aching tragedy and racist abuse that you wonder how on earth Kaurismäki can bring a smile back to our faces, let alone the torrents of laughter, later on, that his film manages to unleash."
Excerpts from other critics' review, all of which reviews are laudatory ...
Rory O'Connor, The Film Stage. People like Aki Kaurismäki, Haneke, and von Trier, amongst others, might try, on the surface, to feign a certain resistance to humanism and yet their kind seem to be the only ones capable of delivering something as vital as this. The Other Side of Hope is a film that talks about hope without pretension, while maintaining a defiant faith in human decency — not to mention the faith that cinema itself still has the ability to translate that decency, with humour and clarity, to the screen.
Jessica Kiang, The Playlist. Kaurismäki's wonderful new Berlinale Silver Bear winner makes a stonefaced, droll but paradoxically urgent case for a truth that desperately needs to survive these post-truth times: people are people and borders are bullshit. Warmhearted, sad-eyed and straight-faced, a film with a jaunty Finnish-folk-heavy soundtrack, The Other Side of Hope offers granular, tragicomic, personal and often despairing filmmaking, wrapped up in a story that is full of hope.
For the past 21½ years, month in, month out, each and every month (including the months when we were dying of cancer), VanRamblings has submitted a 1,000 word 'philosophical' column on some aspect of the film industry — to The Fraser Journal, the baby of my longtime editor Mari Miyasaka, who has not only found a way to put up with me over all those years, but has worked steadfastly to create a Japanese language magazine that while distributing in Metro Vancouver, has found a loyal audience across far-flung locales and countries spanning the globe.
As you might well expect, then, over the years VanRamblings has developed a great affection for Japanese cinema, most particularly those films which screen at VIFF that are often sponsored by The Fraser Journal. Films such as Close Knit, part of VIFF 2017's Gateway / Dragons and Tiger series, winner of both the Teddy Jury Award, at Berlinale 2017, and recent Audience Award winner at the 2017 New York Asian Film Festival.
The international première of Naoko Ogigami's magestic film Close-Knit in the Panorama Special section of Berlinale 2017 was met with raucous applause as the ending credits rolled, with an additional enthusiastic two minutes of applause once the lights were up.
One of Berlinale 2017's triumphs, Close Knit will screen twice at VIFF 2017, both times at the Cineplex International Village in Cinema 10, on Tuesday, Oct. 10th at 6:30pm, and again on Thursday, October 12th at 4:15pm.
Here are excerpts from two reviews of Close-Knit ...
Rory O'Connor, The Film Stage. Combining cinematographer Kozo Shibasaki's naturalistic aesthetics and attention to texture and detail with a central theme of nurture taking over from nature, Ogigami's film could quite easily be mistaken for the work of her contemporary Hirokazu Kore-eda, another great director of modern Japanese melodrama. The fact that she has chosen to focus on an LGBT experience, something that has been absent from Kore-eda's work to this point, might suggest that Close-Knit is somehow a departure from that tradition of filmmaking. Surely the contrary is true: it's another story of Japanese life, not a different story necessarily, and it's presented exactly so. Director Naoko Ogigami's film never feels weighed down by its delicate subject matter, nor does it underplay it or come across as didactic in its delivery. Indeed, with 11-year-old Tomo's (Rinka Kakihara) future and (for want of a better word) simple goodness in the balance one might find the tremendous emotional swells of Close-Knit so moving at times that one can barely hear the sound of fresh ground being broken in Japanese cinema.
Guy Lodge, Variety. A nuanced, softly lit family portrait, with compassion and conflict held carefully in balance, Naoko Ogigami's gentle, sweet-souled celebration of alternative family structures, in which a maternally neglected young girl finds security in the care of her uncle and his transgender partner, Close-Knit offers a warm, practical, pastel-shaded cardigan of a film, with a winning but not too cutely played performance by Rinka Kakihara as 11-year-old Tomo, a young girl who has had to grow up a little faster than her peers, thanks to the fecklessness of her mother (Mimura), an overgrown adolescent who thinks nothing of disappearing on a whim for days on end. Note: Close-Knit is not to be viewed on an empty stomach; much of the film's key dramatic interaction takes place around lovingly prepared meals.
So, above, we have another standout film to add to your VIFF schedule.
An absolute must-see at VIFF 2017, Sami Blood arrives as a multiple award winner: the Grand Jury Prize and Best Actress (Lene Cecilia Sparrok) winner at last spring's Seattle Film Festival; Special Jury Prize winner and another Best Actress win for Sparrok at Tokyo's 2017 Film Festival, with a Best Director of a Début Film win, for Amanda Kernell, in Venice. If the trailer above doesn't have your heart pounding in anticipation of screening Sami Blood at VIFF 2017, you may want to check your pulse.
There's no Canadian distributor in place for Sami Blood. See it at VIFF 2017, or miss out entirely on the opportunity to see one of cinema's most celebrated Scandanavian films to arrive on our shores this decade.
Here are lengthy excerpts from two reviews of Sami Blood ...
Michael O'Sullivan, The Washington Post. Sami Blood — a beautiful, haunting film, anchored by a startlingly accomplished lead performance by Lene Cecilia Sparrok — relates the story of the Sami people of Scandinavia, an indigenous race that has been the victim of ethnic bigotry and systemic cultural suppression in Norway, Sweden and other Nordic countries. Set mostly in the 1930s, the poignant feature début by filmmaker Amanda Kernell, Sami Blood serves up a slice of that troubled history, with its story of 14-year-old Sami reindeer herder Elle-Marja, a precocious spitfire who, with her little sister Njenna, has been sent from the village where they grew up to a Swedish state-run boarding school for Sami children.

Played by real-life sisters Lene Cecilia and Mia Erika Sparrok, Elle-Marja and Njenna are delights, but it's the elder sibling's performance that is the revelation. With her wide features and darting eyes — half furtive and half curious — the teenage newcomer beautifully embodies the survival instincts and self-loathing of a girl who has internalized the prejudice surrounding her and who uses her brains and moxie not to deflect attacks but to deny her own identity. This lovely, lyrical little film never seeks to hammer its point home with the viewer. Rather, Sami Blood leaves its questions about identity hanging in the air, like the scent of something or someone that passed by long ago, but that still lingers — mysterious and mesmerizing — in the breeze.

Alan Scherstuhl, The Village Voice. Amanda Kernell's scrupulously shaped coming-of-rage drama opens with Christina (Maj-Doris Rimpi), an elderly woman wearing sparkling pearls and a pitiless countenance, turning bitterly obstinate when taken back to the Lapland of her birth for her sister's funeral. She'll speak to no one, vows not to stay the night, and has zero tolerance for displays of yoik, the local throat singing. Stuck in a hotel despite her protestations, she watches a helicopter lift, the green-humped mountains behind it frosted at the peaks. The world around her is gorgeous, a true pleasure to regard, and she stares at that chopper as if it were her only possible rescue from damnation.

Then we flash back eight decades. Sami Blood plunges into the origins of that anger, examining with rare anthropological acuity the abuse of the indigenous Sami people of northernmost Europe — "the filthy Lapps," we hear a blond boy spit as young Christina (now named Elle-Marja and played by Lene Cecilia Sparrok) troops through the woods with her schoolmates. Writer-director Kernell, making an auspicious début, expertly tracks Elle-Marja's adolescent development — her longings, the process of growing into her own body — and her realization that, no matter her intelligence or aptitude, Sweden offers nothing to a Sami beyond the plains she was born on.

A courageous and compelling, yet quietly observant film, even given the matter-of-factness of its scenecraft, Sami Blood is a film about girlhood and racism, passing and escape. It's also about guilt, about the toll taken on a life of rejecting one's minority origins in accordance with (and in defiance of) the majority's unjust prejudice. The finale finds a ninety-year-old Elle-Marja — now Christina — flooded with grief about the family she left behind. It's overwhelming.
That's it for today's post, then, with three more films that are set to screen at VIFF 2017 presented for your consideration. More VIFF 2017 previews will be published on VanRamblings later in the week.
Full VanRamblings coverage of VIFF 2017 is available by clicking here.
September 17, 2017
More celebrated, award-winning films that will arrive on our shores in mere days, as part of the humanizing and humane and always tremendously enlightening Vancouver International Film Festival, which kicks off it's much-looked-forward-to 36th annual edition on Thursday, September 28th.
Today, three more films for you to consider placing on your VIFF calendar.
As VanRamblings wrote last week in our introductory VIFF 2017 column, rising Chilean director Sebastián Lelio (Gloria) in his new, award-winning film A Fantastic Woman, celebrates the endurance of a woman under suspicion of murder in a film that could bring the first major acting award for a transgender performer to Daniela Vega.
Winner of Best Screenplay at February's Berlinale, in her review in Screen Daily, film critic Wendy Ide writes ...
Marina (Daniela Vega) and Orlando (Francisco Reyes) are in love. Despite a twenty-year age gap, they plan to spend their lives together. He left his wife and family for her. But after a birthday celebration in which he promises to take her on a trip to Iguazu Falls, Orlando is taken gravely ill. He dies in hospital. And Marina finds that, as a transgender woman, everything is called into question — their relationship, her role in his death, her right to grieve for the man she loved. Driven by a powerhouse performance by mesmerizing transgender actress Vega, the fifth feature from Lelio combines urgent naturalism with occasional flickers of fantasy to impressive, and wrenchingly emotional effect.

Benjamín Echazarreta's cinematography makes expressive use of reflections — there is a beautifully composed shot of Marina's anguished eyes staring through a window which also reflects Orlando in the emergency room. And later, a slyly positioned hand mirror teasingly refers to the crude questions of Orlando's family about whether or not Marina has had gender reassignment surgery.

The picture is tied together by an orchestral score by Matthew Herbert which is as immediately striking as Alexander Desplat's for Birth or Mica Levi's for Jackie. Herbert, best known for his playful, experimental electronic music, crafts a fluttering heartbeat of a flute motif which is achingly lovely. The soundtrack also includes Aretha Franklin's (You Make Me Feel Like) A Natural Woman, a morale-boosting anthem which prepares Marina for her first encounter with Orlando's ex-wife. And Marina's own singing bookends the film, giving the picture its transcendent final scene.
Guy Lodge (one of VanRamblings' favourite film critics), in his Variety review calls Sebastián Lelio's new work "transcendent and luminous", writing in the conclusion to his review ...
Vega's tough, expressive, subtly anguished performance deserves so much more than political praise. It's a multi-layered, emotionally polymorphous feat of acting, nurtured with pitch-perfect sensitivity by her director, who maintains complete candor on Marina's condition without pushing her anywhere she wouldn't herself go. At one point in her mortifying police examination, a photographer demands that she drop the towel from her waist. She reluctantly complies, yet the camera respectfully feels no need to lower it gaze: A Fantastic Woman is no less assured than its heroine of her hard-won identity.
Meanwhile, David Rooney in his review in The Hollywood Reporter simply calls A Fantastic Woman "ravishing" and "a bracingly honest work of searing empathy, shocking and enraging, funny and surreal, rapturous and restorative, an emotionally penetrating film of startling intensity and sinuous mood shifts wrapped in a rock-solid coherence of vision".
Kamel El Basha won the Best Actor award at the Venice Film Festival a week ago, and The Insult is Lebanon's entry for the Foreign Language Oscar this year. Critics are somewhat divided on the film, Eric Kohn (another one of VanRamblings favourite film critics), in his B- review writes ...
Ziad Doueiri's The Insult, the Lebanese filmmaker's followup to his masterful drama The Attack is a fascinating, parable-like exploration of the tension between two facets of Lebanon's Arab community and the cross-cultural ramifications implied by their ridiculous feud. While it doesn't quite justify the sprawling courtroom antics or the blunt metaphor they entail, the movie nevertheless provides a profound look at the effect of historical trauma on modern Lebanese society.
In his review in Variety, Jay Weissberg writes, "The Insult is well-made but obvious and too often manipulative dissection of Lebanese political and religious divides that culminates in a standard courtroom drama"
Boyd van Hoeij is somewhat more generous in his review in The Hollywood Reporter, referring to the film as Law and Border, writing of The Insult, "This gripping genre yarn also looks very good. Doueiri, who worked on the early films of Tarantino as a camera assistant, here once more collaborated with The Attack's cinematographer, Tommaso Fiorilli. Their style is again fluid and sinuous, at once direct and subtly poetic. Subtle isn't a word that could be applied to Eric Neveux's driving score, however, with the music accompanying practically all the scenes outside the courtroom."
Ah yes, Petra Volpe's rousing Tribeca Best Actress Award winner for Marie Leuenberger, The Divine Order traces the political awakening of young wife and mother taking the fight for women's suffrage in Switzerland -- which ended with victory in ... 1971. Sure to be a crowd-pleaser at VIFF, when you consider that the Vancouver International Film Festival is most often synonymous with what is most commonly referred as the cinema of despair ought to mean that The Divine Order will not only prove an antidote to the more dour VIFF offerings, but emerge as the 'feel good' film of VIFF 2017.
In his review in Variety, NIck Schager writes ...
Thanks to its director Petra Volpe's sturdy guidance and Leuenberger's fine lead performance as Nora, whose resolve is coloured by doubt and trepidation, The Divine Order never feels stilted or preachy; rather, it radiates an infectious admiration for the courage shown by its heroines in the face of immense obstacles.
Giorgia del Don, in her review in Cineuropa, seems quite swept away by The Divine Order ...
Perhaps (very probably more likely) not everyone knows that calm Switzerland, tucked away in the heart of Europe, was one of the last countries in the world to introduce female suffrage. And indeed it is only since 1971 that women have had the right to vote and the possibility of being elected at federal level. So it is this long-kept "secret" that Petra Volpe decided to bring to the big screen in The Divine Order, continuing the interest in women that she has shown since the beginning of her career.

The Divine Order brings us back to the tragic nature of those opposing the right to vote for Swiss women. Nora (played by the magnificent Marie Leuenberger) embodies a very Swiss sense of discretion that hides an inner volcano just waiting to erupt and let loose a river of slow-moving but relentless lava.

A refreshing cocktail and essential cocktail that brings to light an underhand and sadly still very real discriminatory mechanism (in lots of countries) based on supposed and dangerous "divine" rules. Without ever falling into rhetoric but actually succeeding in making the whole film glide along on an unexpected freshness, Petra Volpe speaks to us about courage, a sentiment that women, and not only Swiss women, have too long ignored the meaning of but actually have plenty of. A jubilant and timeless film with no borders.
Well, that's it for today's VanRamblings' post. Full VanRamblings coverage of VIFF 2017 is available by clicking here.
September 16, 2017
In 2017, the Vancouver International Film Festival will screen 26 award-winning films — Grand Prix, Jury, Audience, Critics and Best Film Awards, along with films boasting Best Director, Actress, Actor and Best Screenplay accolades — arriving on our shores from the Berlin, Tokyo, Melbourne, Seattle, Cannes, Shanghai, Venice, Dubai, Tribeca, Locarno, Rotterdam, Edinburgh, Taipei and Sundance Film Festivals.
If you're compiling a list of 2017 VIFF must-sees, the award-winning films VanRamblings will write about over the course of the next 12 days must be given your due consideration. We'll tell you about what awards these films won (and where), present trailers where available, and excerpt reviews from a variety of reliable critics' sources, ranging from Screen Daily, IndieWire, The Hollywood Reporter and Variety to The Playlist, The Guardian and The Telegraph, among other trusted review sources.
Winner of the prestigious Palme D'or at Cannes 2017, and having just taken TIFF 2017 by storm, according to British film critic Peter Bradshaw at The Guardian, Swedish director Ruben Östlund (Force Majeure) presents a "sprawling and daringly surreal satire that turns a contemporary art museum into a city-state of bizarre and Ballardian strangeness. High wire cinema that sets out to make your jaw drop, The Square succeeds."
Here are excerpts from reviews of The Square coming out Cannes ...
Jessica Kiang,The Playlist. The Square's scathing sensibility remains a constant, dark delight, a schadenfreude boomerang set in the rarefied reaches of Sweden's art world that snip by snip, in scenarios dripping with acidly observed discomfort, clips precisely through the barbed-wire barrier fences of culture, sophistication and socialization that refined middle-class modern humans erect between our public selves and our private, animal natures;
Todd McCarthy, The Hollywood Reporter. A potent, disturbing work that explores the boundaries of political correctness, artistic liberty and free speech in provocative ways. Östlund digs into the matter, a virtuoso chef driven to try increasingly wild combinations of spices and ingredients, in a tale told through the perspective of a sophisticated, highly educated and instinctively liberal art museum curator, the story unfolding with humour, vivid light, social commentary and nuance, with Swedish dialogue spiked with a good bit of English;
Rory O'Connor, The Film Stage. An acerbic, sphincter-tightening dark comedy that works as a sort of drawn-out spiritual castration for its über chic Stockholm art curator protagonist, Östlund's film is about our relationship with art, but it's also about class, masculinity, and the psychological consequences of inaction (perhaps the key Östlund theme). More specifically it's about the way we project in modern society and that awful fear we all share that the person we present to the world might not be who we really are.
Perhaps not everyone's cup o' tea (but one doesn't attend VIFF to screen Disneyfied cinema), The Square is Sweden's Best Foreign Film nominee.
Watch the trailer for Summer 1993, above. See. The Vancouver International Film Festival isn't always about challenging avant-garde cinema. Winner of Best First Feature at Berlin 17 for tyro Spanish director Carla Simón, Summer 1993 relates the efforts of a six year-old trying to cope with grief, but it is with maturity, empathy and heartfelt emotion that the film conveys the uncertain reality that follows. Screen Daily's Sarah Ward writes ...
Simón's début is both tender and determined as it relates the tale of a young orphan trying to fit in with a new family, the film full of affectionate but yearning sentiment, the wise-beyond-her-years protagonist Frida knowing she wants something other than a struggling existence in the shadow of grief, as she tackles her situation with a practical and resilient outlook, peering at everything in sight with a clear but questioning gaze that constantly holds the viewer's attention. Disarmingly engaging and utterly authentic, Simón's début feature is loving in appearance as it handles even the most painful of emotions.
Here are two more reviews of Summer 1993 ...
Jay Weissberg, Variety. Cinematographer Santiago Racaj treats his camera as a living, breathing observer, often viewing the world at Frida's level. More people share the little girl's frame as the film progresses, though she often still remains a solitary figure, looking out at her new, disorienting rural surroundings with uncertainty. For the viewer though, summer's verdant abundance and long daylight hours are comforting rather than oppressive, and while the film is set in 1993, paralleling Simón's own experience, the production design avoids making the period feel too distant.
Jonathan Holland. The Hollywood Reporter. A delicately crafted and moving filmic memoir by Carla Simón, Summer 1993 draws deeply on personal recollection, every frame of this story about a 6-year old girl sent to live with her uncle and aunt following the death of her parents, the film imparts events with a directness and detail that is underpinned throughout by its performances, particularly those of the children. Childhood memoirs always are under threat from self-indulgence and sentimentality, but 1993 successfully sidesteps both, establishing Summer 1993's performers as future talents to watch. Palpable with emotion, and filmed with a fly-on-the-wall spontaneity Summer 1993 offers honest, authentic and captivating cinema from beginning to end, in a terrific, soulful feature début for Catalan director Simón.
This sleeper hit at Berlin is unlikely to return to our shores. Either you see it at VIFF 2017, or you risk missing Summer 1993 altogether.
Winner of Best Fiction Feature at the Dubai Film Festival, Kurdish director Hussein Hassan's Reşeba: The Dark Wind also closed out the 21st Busan Film Festival with his ambitious film about the 2014 Yazidi genocide in Iraqi Kurdistan. Elizabeth Kerr in The Hollywood Reporter writes ...
The Yazidi, an ethnically Kurdish religious community with roots dating back to Mesopotamia, are one of Iraq's most culturally distinct communities. As such, they are also considered devil worshippers by ISIS, which commenced a brutal campaign to eliminate them in 2014. The story starts in the Shingal region, with the happy engagement of Yazidi soldier Reko (director-actor Rekesh Shabaz) and Pero (Diman Zandi, luminous), a union blessed by both families.

The relative tranquility of the village is shattered when ISIS troops swoop in one day, razing the town to the ground, shooting resistant men, burning symbols of culture and raising an Islamic State flag in place of the Kurdish one. During the firefight, Pero hides with several other women, but they are found by ISIS and promptly taken from their home and trafficked. Shabaz infuses Reko with a determined gait and thousand-yard stare that masks inner conflict, but it's Zandi — in her quietest moments — that makes the horrors of war most vivid. Filled with agony and dread, Reşeba: The Dark Wind is harrowing yet redemptive filmmaking.
Fionnuala Halligan, Chief Film Critic for Screen Daily concludes her review, writing ...
Pero is lost in the mayhem, captured and sold in a street market; Reko, who escapes to the camp, pursues her with a quiet determination. The rescue of the traumatized Pero, movingly played by Zandi, is not the end of her problems, however, and although the Yazidis have "forgiven" the 5,000-odd captured women of their tribe, not all of the community elders fall into line. "They abuse and rape our women and sell them back to us," comments one tribesman. "They are more dead than alive."

Hassan and cinematographer Touraj Aslani favour wide shots of the Iraqi landscape and the camps which the Yazidis now call home, and begin to look more permanent throughout the film. This is a rare opportunity to see this part of the world framed in a dramatic scenario, and Reşeba: The Dark Wind is quietly authentic throughout, with Hassan restricting even the music to let his sad love story express the emotions of this desolated community.
Full VanRamblings coverage of VIFF 2017 is available by clicking here.
September 15, 2017
br>From top left: COPE School Board candidate Diana Day, Vision Vancouver Council candidate Diego Cardona and OneCity Council candidate Judy Graves, Green Party school board candidates Dr. Judy Zaichkowsky, Estrellita Gonzalez and Janet Fraser, bottom left, independent (who has been endorsed by COPE) Council candidate Jean Swanson, and in the next frame OneCity school board candidates Carrie Bercic and Erica Jaaf (both of whom deserve your vote), with NPA candidate for Council Hector Bremner below them, bottom right, Vancouver Green Party candidate for Council, Pete Fry.
br>
From l - r, the Vision Vancouver school board candidate team (standing with Mayor Gregor Robertson, pictured in the middle): Mike Lombardi, newcomer to electoral politics Theodora Lamb, Joy Alexander, Allan Wong and Ken Clement, each one of whom deserve your vote on October 14th.
On October 14th, Vancouver residents go to the polls in a city by-election to vote for a City Council candidate to replace Geoff Meggs, who resigned his seat on Council to become Premier John Horgan's Chief of Staff.
In addition, voters will be given the opportunity to elect nine trustees to the Vancouver School Board (VSB), the former members of which were fired by the BC Liberal government last October 17th, allegedly for failing to pass a budget for the school year — which wrongheaded Liberal government decision was more about morbid, corrupt and anti-democratic politics as practiced by the Christy Clark government of the day, and much less to do with any sort of wrongdoing on the part of the then VSB school trustees.
Today, VanRamblings will offer a cursory look at the candidates for Vancouver City Council, with reflective commentary on their prospects.
In the main, the fight for a seat on Vancouver City Council is in its essence a three-way fight between Vancouver Non-Partisan Association candidate Hector Bremner, a former executive assistant to current interim provincial Liberal party leader Rich Coleman; Pete Fry, a veteran community activist and the Jane Jacobs-like 'slow growth', neighbourhood-centred 'city building' Vancouver Green Party candidate, whose ascension to Council would provide the current Green Party member of Council, Adriane Carr, a needed seconder for the motions she places before Vancouver City Council; and in a neck-and neck race for the vacant Council seat, Order of Canada recipient Jean Swanson, the principled candidate of substantive and meaningful change whose clarion voice we very much need on Council.
Longtime homeless advocate Judy Graves is the OneCity candidate for the vacant Council seat, while 21-year-old Diego Cardona was appointed as the Vision Vancouver candidate to challenge for the current vacant seat on Council. Although both Ms. Graves and Mr. Cardona are fine people, truth to tell there's a scathing and vicious takedown / whisper campaign (about which we may or not write about another day) that is being waged against both Ms. Graves and Mr. Cardona that makes it all but impossible for either candidate to secure enough of the 'up for grabs' vote for either candidate to be considered serious contenders for vacant Council seat. Alas ...
As Charlie Smith recently wrote in the Georgia Straight, Vancouver Non-Partisan candidate for Council Hector Bremner (pictured above) is the candidate to beat in the upcoming October 14th by-election vote. Why?
Well, in addition to what Charlie has written, Mr. Bremner (or as he's more popularly known among his NPA confrères, the 'parachute candidate') has the full weight of the provincial Liberal party behind him (from October 2014 to December 2015, Mr. Bremner was Executive Assistant to provincial Liberal minister and current interim party leader Rich Coleman, responsible for natural gas development).
Now, Mr. Bremner's LinkedIn profile reports that Mr. Bremner was also responsible for housing (Mr. Coleman was the housing minister in the previous government), but sources tells VanRamblings that simply isn't the case and Mr. Bremner was focused solely on the LNG file.
According to other sources within the NPA, in support of Mr. Bremner the provincial Liberals have supplied to the NPA their entire list of 'marks' (Vancouver-based provincial Liberal supporters), which data when combined with the NPA 'marks' from the 2014 Vancouver municipal election (people who put up signs, donated monies, volunteered and otherwise indicated strong support for the NPA) provides Mr. Bremner with a reliable list of strong NPA supporters on which his campaign might laser focus their resources and attention, each vote from whom Mr. Bremner intends to get out to either the advance polls, or on voting day, October 14th.
And in their class interest (which is to say, not yours and my interests) those supporters are numerous, well-heeled and actually get out to vote.
That the core NPA / provincial Liberal vote resides in Kerrisdale, Shaughnessy, West Point Grey, Dunbar and Yaletown — in which neighbourhoods there was up to a 74% turnout of voters, with up to 74% of the vote going to the NPA in 2014 in these neighbourhoods — whereas in areas like Grandview-Woodlands the turnout was only 20% of eligible voters, with only 13% of the vote going to the NPA (Vision Vancouver secured 67.9% of the vote in this eastside neighbourhood) — means that the NPA has pretty much written off voters in 18 of Vancouver's 24 neighbourhoods as they mount their 2017 by-election campaign, although they will dedicate resources to polling 'stations' in the 18 neighbourhoods across the city where they did well in 2014's Vancouver municipal election.
As Tyler Michaels, by-election campaign manager for OneCity reminded VanRamblings last evening, historically only 33% of residents voting in a general municipal election turn out to vote in a by-election (a record 43.4% of eligible voters in Vancouver turned out to the polls in 2014), which means that all parties putting candidates forward in the 2017 Vancouver by-election expect only a 14% turnout at the polls on October 14th.
Hector Bremner and the NPA are focusing solely on their key constituent neighbourhoods, where they expect an up to 25% turnout, as opposed to 7% - 17% in all other Vancouver neighbourhoods. In 2017, prospects for an electoral victory are a numbers game, and sad to say success augurs well for the Vancouver Non-Partisan Association, the BC Liberal farm team.
The Green Party of Vancouver's Pete Fry has the highest profile of any of the candidates vying for a seat on Council in the 2017 by-election. As a provincial Green Party by-election candidate in February 2016 and a 2014 Vancouver municipal Green Party candidate, Pete Fry is a known quantity, and a popular and well-respected Vancouver politico, with broad support in neighbourhoods across the city, as well as the only 'city building' candidate: green-friendly low-form development in neighbourhoods, green-friendly at-grade transit development, and as Pete has written about his core issues ...
"housing affordability, income disparity, the Downtown Eastside, homelessness, communities under threat, red tape and a de-spirited micro-managed City Hall staff, short term rentals, bogus planning processes — and of course, that soft spot for corruption: the overt financial influence that the real estate industry has over the two big developer parties that run our city, and a commitment to a fairer and more equitable city where all Vancouver citizens might thrive."
Green Party Councillor Adriane Carr needs a seconder for her motions on Council; Pete is that seconder. Pete is a great communicator of untold resonance and empathy, and as a lifelong grassroots community organizer has committed to responding to the calls and correspondence from every constituent who contacts his office (as COPE Councillor Tim Louis did for years), has committed to working with the vibrant and responsive Coalition of Vancouver Neighbourhoods (with representation from all 23 neighbourhoods in Vancouver), while working with community centre, neighbourhood, resident and advocacy associations that span the breadth of our too often beleaguered pacific paradise by the tranquil ocean.
The secret to Pete's success? You. Vote for Pete Fry on October 14th.
To paraphrase late U.S. senator Ted Kennedy in his eulogy for his brother Bobby, "Some women see things as they are and say why? Jean Swanson dreams things that never were and says why not?" Or as Hillary Clinton averred in her 1971 commencement address at Wellesley, "Some see politics as the art of the possible. I see politics as the art of achieving the impossible. And those are the things I very much intend to get done."
With broad support from progressive peoples across our city, Jean Swanson's is the candidacy that could spark real and palpable change for the vast majority of citizens who reside in Vancouver, with a platform that promises that ...
Early in her term, as a newly elected Councillor to Vancouver City Council, Jean Swanson will submit a motion to Council to ...
Officially adopt the position that Vancouver City Council will work to ensure the implementation of a 0% rent increase for tenants over the next four years, while working with the new NDP government to ensure that rent freeze legislation will be introduced during the 2018 sitting of the BC legislature, ensuring that such legislation would prevent landlords from circumventing the Rent Freeze;
Grant renovation permits to landlords only if they demonstrate that any tenants forced to vacate will be provided the opportunity to return at previous rents;
Ensure that the city start immediate production of 2,138 units of modular housing on city owned lots, housing that would be available to singles, families and couples as temporary housing pending provincial construction of new co-operative and resident-managed social housing;
Hold a city-wide door-to-door voter registration for the 2018 city election, ensuring that renters, indigenous people and other racialized groups, as well as permanent residents, can vote in the next municipal election;
Reduce the police budget by 2%, turning the $5 million savings over to investment in community services that promote social justice;
Work towards implementation of a $5 a month transit pass for low-income Vancouver residents, similar to the programme successfully implemented by Calgary Mayor Naheed Nenshi;
Acknowledge that 'No One is Illegal' by expanding and enhancing Vancouver's designation as a Sanctuary City by implementing city policies that would ensure that VPD officers do not report Vancouver citizens to immigration and Border Services.
You know, there was a time in the not-so-distant past when COPE City Councillor Harry Rankin was the top vote-getter, election in and election out, year after year and for decades, with his COPE cohorts Libby Davies, Bruce Eriksen and and Bruce Yorke finding themselves not only being re-elected term after term after term, but emerging as the most popular councillors at City Hall, with broad support in every neighbourhood across the city, especially in Dunbar, Point Grey and Kerrisdale, in times that were less partisan and less mean, and where each and every resident in Vancouver cared about the welfare of all citizens, and recognized theirs and our collective responsibility to care for the most vulnerable among us.
Jean Swanson's independent candidacy for Vancouver City Council is a return to the future, harkening back to a simpler and a better time, and in 2017 for all persons of conscience Jean Swanson is the only candidate for the vacant seat on Council who represents a truly revolutionary change that would mean a fairer and more just society for all, sooner rather than later.
Jean Swanson's is the compelling voice of change that you want and need to hear on Vancouver City Council. Vote for Jean Swanson October 14th.

September 14, 2017
It's that very special time of year again, when the premi&egravere arts event of the year — in this case the 36th annual edition of the entirely spectacular and humane Vancouver International Film Festival (VIFF) — is set to get underway, replete with 365+ films from more than 70 countries, commencing two weeks from today, on Thursday, September 28th, the festival set to run for the next 15 days through until Friday, October 13th.
VIFF is best approached like a planned climb of a massive mountain: with preplanning galore, for which eventuality VIFF provides some cursory advice, explained and explicated by VanRamblings in more detail below.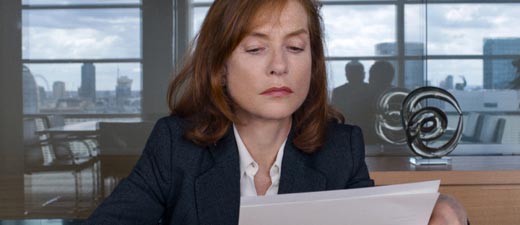 What movies to choose?
On viff.org, you'll find films organized by the following major programmes:
Panorama: Comprised of galas and special presentations, contemporary world cinema, and the Spotlight on France and documentary programmes;
Sea to Sky: A showcase of the inspired works emerging from creative film artists residing and/or filming in our home province of British Columbia;
True North: A celebration of the extraordinary creativity and craft by Canadian storytellers from coast to coast to coast;
Gateway: Providing a journey into the compelling cinematic worlds envisioned by East Asia's most adventurous artists.
In addition, the smaller and more acutely focused film series include M/A/D (music, art & design), the Impact series (social activism), ALT (the international 'altered states' genre programme), and Youth (a programme catering to high school students, meant to foster imaginations, inspire, educate and entertain).
As always, a number of VIFF films will be returning to theatres for regular runs post-festival. When you look at the programme (free and widely available across Metro Vancouver), if there's a Canadian distributor in place for the film, you can bet the film will return sooner rather than later.
There'll also be a number of guests (actors, directors, producers) who'll attend VIFF this year to present their films. It can be both fun and enlightening to see these films during VIFF for added cinematic insight.
Apart from the Galas and Special Presentations, the vast majority of films in VIFF's 2017 programme are meant to appeal to smaller audiences, comprising independent world cinema which won't find its way back to our shores. See these films at VIFF in 2017, or miss them for all time.
How and where do I buy tickets?
You can buy tickets or passes online at viff.org and print your tickets at home. Note that there is a service charge for online and phone orders: $1 per single ticket, up to $4 per order. Before the festival opens, tickets can be bought in person at the Vancity Theatre on Seymour (at Davie) from noon until 7pm. Once the festival is underway, all festival venues (The Centre for the Performing Arts, The Cinematheque, Cineplex Odeon International Village, the Rio Theatre, SFU's Goldcorp Centre for the Performing Arts, the Vancity Theatre and the Vancouver Playhouse) will act as festival box offices.
Ticket packages and passes are a great cost-saving idea. More information may be found at viff.org.
The real steal for those on a budget (think seniors) who love film, and want to bliss out at VIFF 2017? Consideration should be given to purchasing the Weekday Matinee Pass, for only $160, which if you were to plan your filmgoing properly would enable you to see all films up until 5:50pm Monday through Friday, translating into 48 (or more) screenings during the festival period, at just a bit more than $3 per film!
Throughout the Festival, VIFF offers a customer service line, open daily 9am to 7pm, staffed by friendly and informed volunteers, who can answer any of your questions. Simply call 604-683-FILM (3456) for assistance.
What about all those lines outside the theatres?
Each VIFF screening will have three separate queues: a pass-holder line, a ticket-holders line and a rush or standby line. Standby tickets, for screenings that are sold out, go on sale 10 minutes before showtime, at full price (cash preferred). No matter which line you're in, arrive at least 30 minutes early, particularly if you're picky about where you sit.
What about food and drink?
Though most VIFF venues serve the usual popcorn/candy/soft drinks fare, some have a few extras (there's wine at the Vancity, and beer and wine at The Rio), while Cineplex International Village sports a wealth of restaurants.
Outside food & drink is officially not allowed in the theatrse, but VIFF-goers have been known to get away with it; be discreet, considerate and tidy.
What about parking and bus routes?
VIFF is pretty much a no-car zone — transit is definitely the way to go. Still, there's free parking available at Cineplex International Village for VIFF patrons, with a fair bit of parking in the area around The Rio. Otherwise, you're best taking advantage of Vancouver's transit system, or walking.
What movies should I choose? Part Deux
The can't miss films at VIFF this year include ...
Call Me by Your Name: Sundance's smash summer idyll tracks a young man's sexual awakening in the Italian Riviera of 1983;
The Florida Project: Director Sean Baker's Cannes favourite tells the compassionate underclass story of six-year-old Moonee who spends her days both dodging and creating trouble;
The Square: Ruben Östlund's Cannes 2017 funny and utterly humane Palme d'Or winner takes aim at the pomposity and hypocrisy of artists;
A Fantastic Woman: Rising Chilean director Sebastián Lelio celebrates the endurance of a woman under suspicion of murder in a film that could bring the first major acting award for a transgender performer to Daniela Vega;
BPM (Beats Per Minute): The Grand Prix at Cannes this year went to director Robin Campillo's wrenching, deeply humanistic look at the early-'90s war on AIDS;
Loveless: Russian director Andrey Zvyagintsev's ice-cold masterpiece delivers a desolate image of Russia's middle class, ruled by selfishness, envy, anger & anxiety, in a story told with riveting sincerity and nuance;
Meditation Park: Vancouver's Mina Shum's textured, tender, reflective and charismatic portrait of first and second generation immigrant life.
Also keep your eye out for director Michael Haneke's follow-up to his Oscar-winning film Amour in a return to form (read: sinister grand tragedy) with Happy End, which is taking TIFF by storm; plus Best Foreign Film entries, Germany's In The Fade starring Diane Kruger who won Best Actress at Cannes this year and Switzerland's The Divine Order, an Audience Award winner at Tribeca about the Swiss suffragette movement.
In the coming days, VanRamblings will present a detailed preview analysis of three films — most days — that are scheduled to play at VIFF, beginning this Saturday concluding just before the Festival proper gets underway on Thursday, September 28th. The previews and excerpted capsule reviews we'll have on offer have been gleaned from superlative critic raves coming out of Telluride / Cannes / Locarno / Berlin / Toronto / Seattle / Los Angeles / New York / London / Venice / Sundance / Tribeca / SXSW.
VanRamblings will publish trailers where available, and as above include excerpts of reviews from The Guardian and The Telegraph, Screen Daily, Variety, The Hollywood Reporter, IndieWire, The Playlist, The Film Stage, New York Magazine (The Vulture), CineVue, Paste Magazine, Consequence of Sound, The Village Voice, and other trusted review sources.